Welcome to the Max Pulse. This device uses a complex analysis of the patients arterial pulse wave to determine arterial stiffness, circulation blockage and stress levels in the body.
The Max Pulse Provides A 3 Minute Test To Detect Arterial Hardening and Stress Levels
How It Works: The Max Pulse test is non-invasive and uses a photoelectric clip on the fingertip. By measuring the blood at the finger tip, the Max Pulse can graph the heart beat as it moves through systolic and dystolic. As you can probably imagine, if a persons arterials are flexible, the pressure at the finger tip has lots of small deviations as the arteries flex. If the a persons arteries are very stiff, the graph becomes very tight and regular. The machine uses a very sophisticated algorithm to track variations in the graph that are not visible to the naked eye and then interprets those results them against a huge body of research.
The result is an assessment of arterial hardening that is very accurate.
What it Shows: In addition to a very accurate assessment of arterial hardening, the final report also shows an index for circulation, indicating if circulation is inhibited. There is a separate result for large arteries, small arteries and capillaries. This information is also very valuable to a practitioner. Larger arterial constriction and arterial hardening at the same time is of course a huge cause for concern.
Additional Test: The machine also does a very accurate heart rate variability test and prints an autonomic nervous system analysis, showing if the person is overstressed and the sympathetic nervous system is dominant, or in some cases showing that the person is inhibited or suppressed and the parasympathetic system is dominant.
Video Introduction to the Max Pulse
What Comes With the Max Pulse
It ships with the max pulse, finger probe,  full size laptop, peripherals and software. There are no on-going costs associated with either the Meridian DPA or the Max Pulse.
The Max Pulse and its Software Screens
The software will show you immediate information before it generates the final report.
This is the screen that you will see for arterial health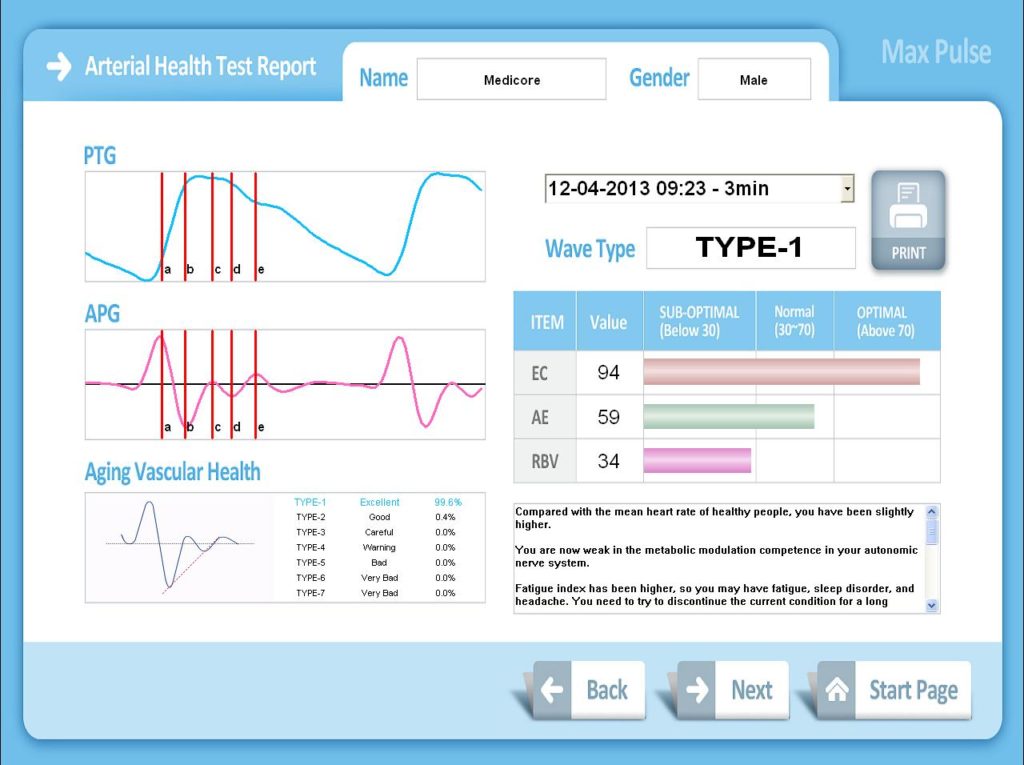 And this is the screen you will see for stress levels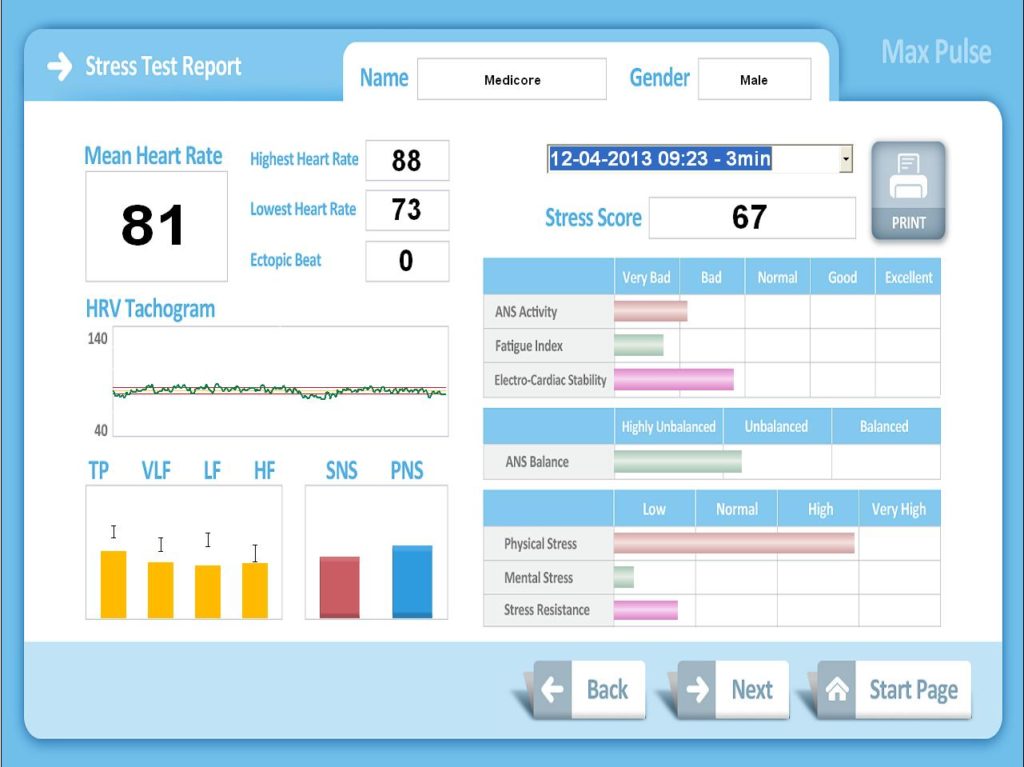 The Arterial Stiffness Test Report
(Pulse Wave Analysis)
This is the results screen showing the final report for arterial stiffness. This shows a type 1 graph, which is excellent arterial compliance (flexibility). When the machine arrives, it also comes with a manual and an interpretive guide so that you can easily interpret the results.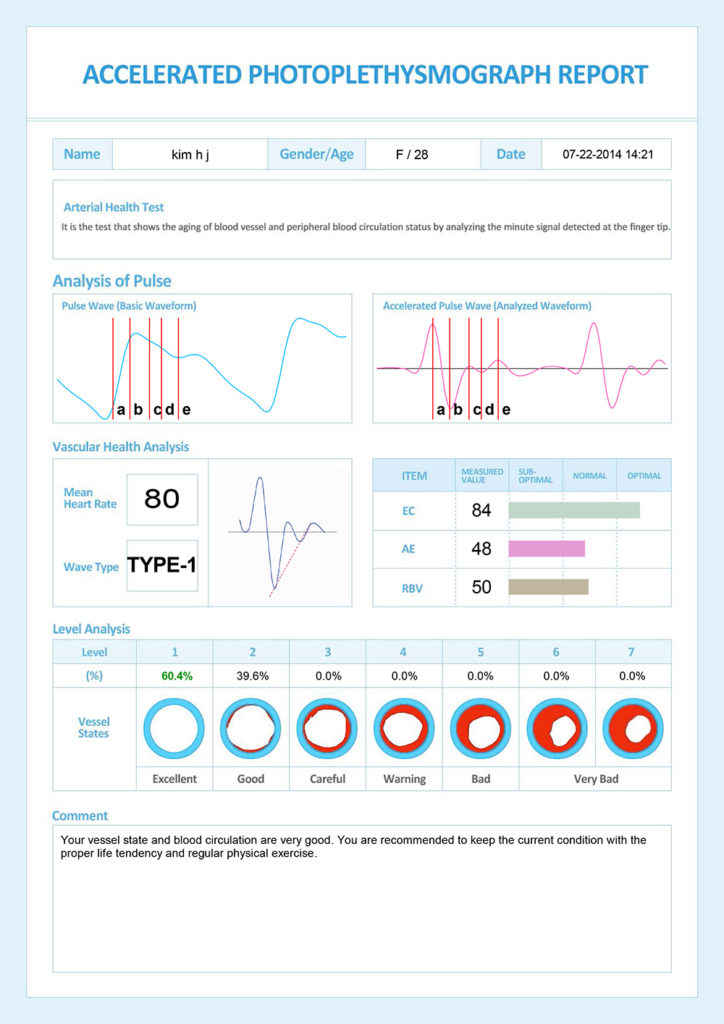 Heart Rate Variability Test Report
(Stress Test)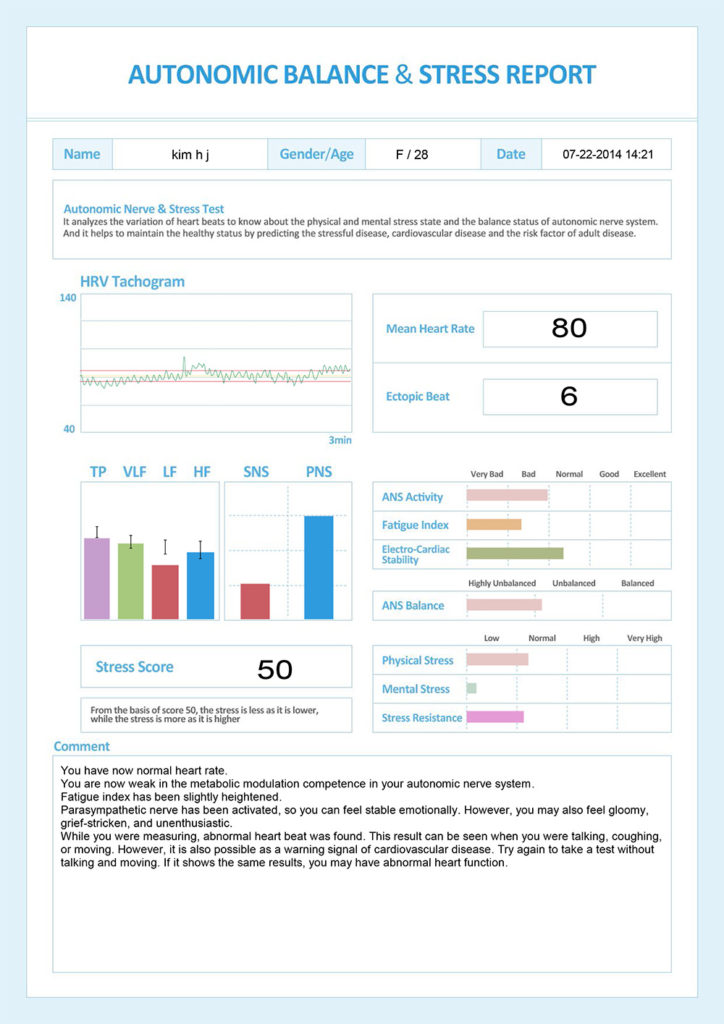 FDA Approval
The Max Pulse is an FDA Approved Class II Medical Device.
Pricing
You can own the Max Pulse Cardio Device for a low as $400 a month for qualified buyers.
---